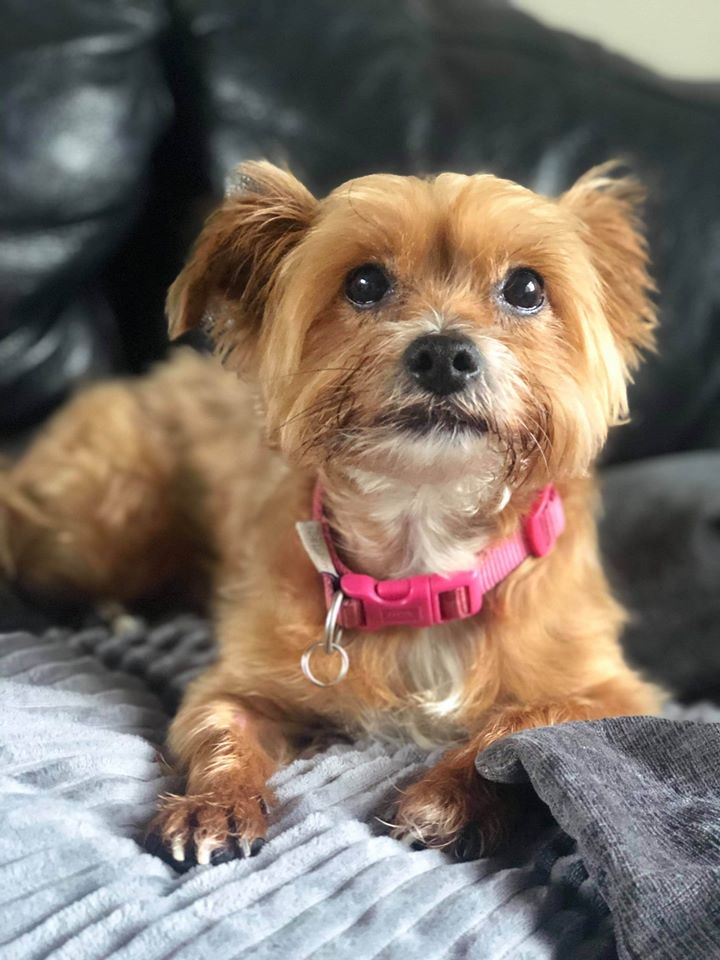 Bella needs
*A calm and relaxed lifestyle
*To be an only dog, no other dogs or cats
*Short gentle walks
*No requirement to do steps and stairs
Bella is a beautiful little 10 year old Yorkie cross girl, who is the most affectionate and waggy little poppet who bonds really beautifully to a new owner.
Bella needs to be an only dog, she's fine out and about saying hello to others or walking alongside but can be possessive over beds or things of high value (to other dogs, never to people). Bella will chase cats, so no cats within the home.
Bella has hip dysplasia and arthritis in one knee which is managed with pain relief and supplements only, she will not be a candidate for surgery on this, so it will just be management, and she should still have a good few years in her tank. Bella is a playful, friendly and biddable little dog, who will make a perfect companion for an older person with lower walking requirements who is around a lot of the time.
Bella is house and crate trained and sleeps well in her crate, and is a really lovely clean little girl.
If you are interested in Bella, please fill out the form here