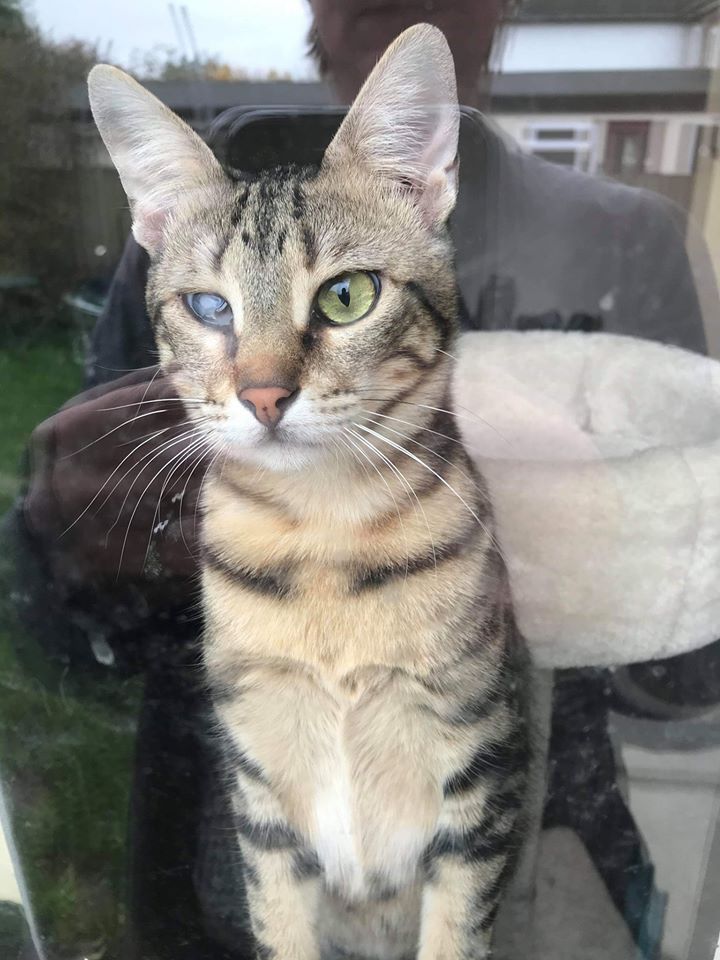 These gorgeous girls have been originally brought over from Egypt and have been massively let down by their original rescue and found themselves with us. They are utterly beautiful, totally bonded mother and daughter Tory and Blair who have had a bit of a rough start in life.
Blair is 4 1/2 and is long haired. Because of the changes in her life is very nervous round people at present. She has.this tendency but given time, will settle and allow herself to become friends but it will take time and calm patience.
Tory is a playful 1 1/2 year old, who has fallen in love with the cat tree. She loves a stroke and has a strong personality (as well as loving her food!)
Both cats are FIV+ so will only be rehomed to a cat free or already FIV+ house and will need to be indoor cats. Both are perfectly healthy. Both do have a birth defect that means their right eye is white. They both have good vision and are unaffected, and do not need veterinary treatment for this.
These beautiful girls deserve a break. If you live in a place where your cats nee to be indoors, they could be a perfect match. No small children for these guys, they need a calm and predictable environment to flourish in, and boy do they deserve their love and happy ever after….
Please fill out the form here or if you have done so previously, call or message us.