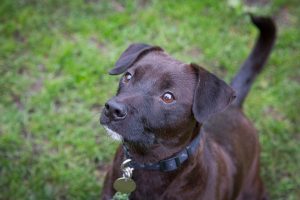 BAXTER – 2yrs Patterdale X JRT
Baxter is a very clever boy who enjoys learning and has taken to clicker training very quickly.
He struggles with change and any move heightens his anxiety levels, so his new owner must be willing to be patient and give him time and space to settle and get over this. A willingness to learn how to continuing with his clicker training would benefit the new owner as this will undoubtedly help him gain in confidence in his new environment and aid him to settle more quickly. Help with training and support will be given by Luna.
For more information please fill in an enquiry form.
---